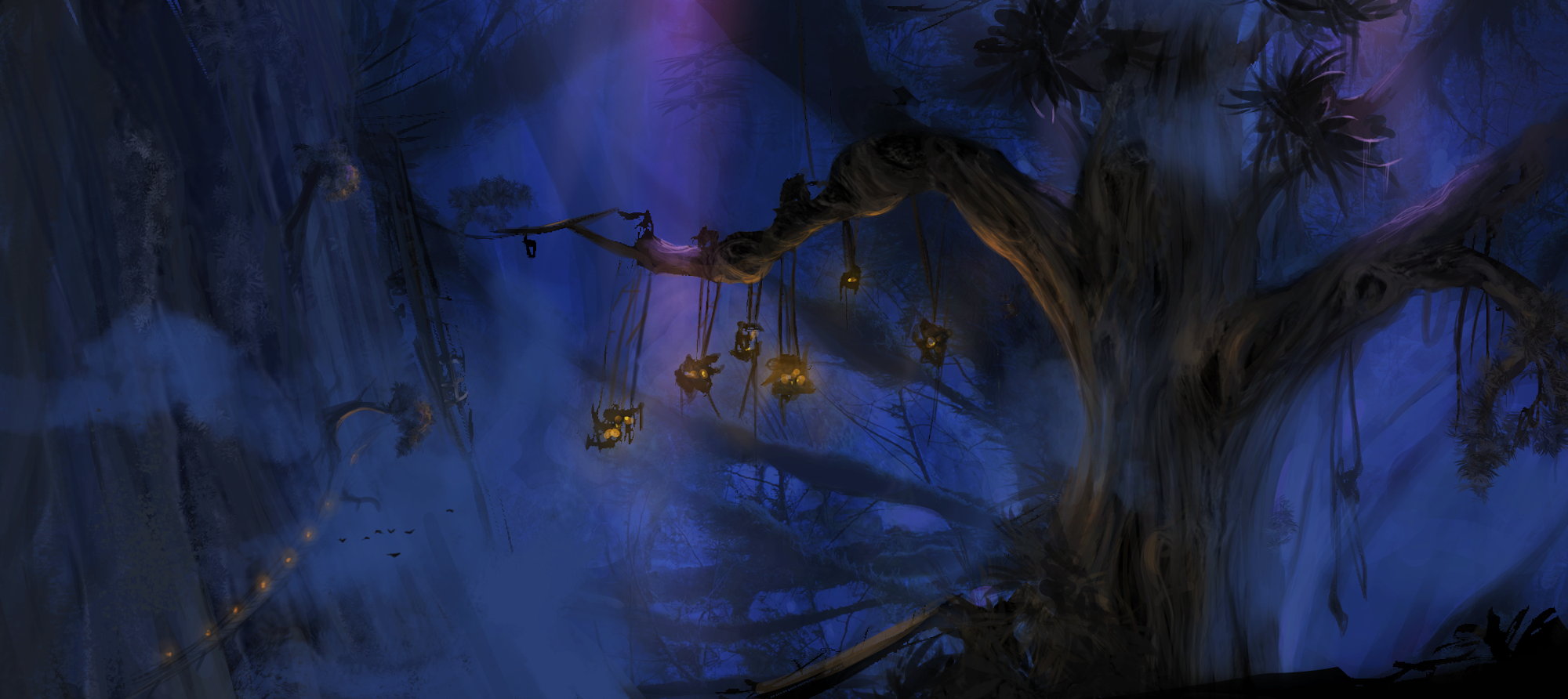 Undiscovered Wounds
A downloadable game for Windows
Undiscovered Wounds is a solo platform and adventure game in third person.
In a world populated by kilometers of long trees, you will play as Yasha a member of a nomadic tribe. Like all the tribe's members, Yasha is obsessed with climbing higher. But one day after a fall, Yasha will lose an arm. While healing from this wound, she will develop spiritual powers that will give her the strength and power to go back up to her tribe and climb higher that anyone before.
Our world is dark and mysterious, you will meet gigantic creatures. You will never know if those creatures are pacific or hostile. The world of Undiscovered wound is both fascinating and challenging to discover.
By
Horace Ribout - Programmer - Itch
Inès Helmer - Concept/Environment/Lighting Artist
Ignacio Kaliman - Character Artist - ArtStation - LinkedIn
Pilate Clément - Game Designer - clementpilate.fr - twitter.com/clmntcln
Océane Kressmann - Level Designer - kressmanno.fr
Lavergne Corentin - Sound Designer
Charlotte de Brabant - UX designer - charlottedebrabant.wixsite.com
Ambroise Durand - Producer - ambroise-durand.com
Outside helpers
Simon Gigant -Tech Artist - simon-gigant.itch.io
Fabrizio Santoro - Tool Programmer - github.com/Fabpk90
Téo Salvi - 3D Artist - artstation.com/nahkriid
Samuel Busson - Post-process programmer - linkedin.com/in/samuel-busson

Justine Viel - Animator - vimeo.com/317423211
Victor Couturieux - Programmer - https://victorcouturieux.itch.io/vayh
Special thanks
Sébastien Violier